An Appeal for Donation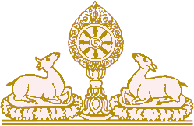 Sermey Monastery is badly in need of funds to expand and improve facilities. Originally built to house 107 monks, the monstery must now accomodate 1000. The situation is such that during performance of prayers and whenever there is an assembly more than half the monks must sit outside of the building exposed to hrash climatic conditions. This is a great interference on the carrying out of the monk's religious duties.
Donations should be addressed to:
Sermey Monastic University
P.O. Bylakuppe 571-104,
Mysore District, Karnataka, South India.

Banker:
State Bank of Mysore, L.S. Tibetan Settlement
S B A/C No: 7994, SB A/C No: 14330