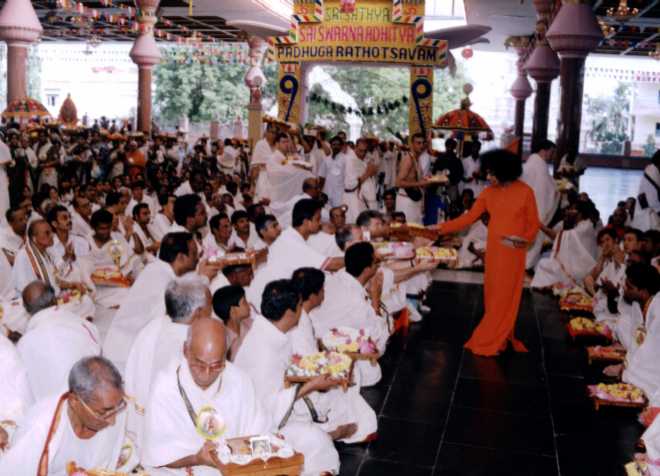 Photo like this can be bought inside the ashram. Shopping Centre Complex near West Block 7. Price is cheap and good, while outside shops are profiteers. You can buy photos of varying sizes, some full life size photos of Swami. During festival becoz of the large crowd, they operate an open air shop. Otherwise, at the Complex the shopping time of "ONE HOUR" is pretty tight and limited.
This year, due to unknown (security?) reason, outside photographers were not given permit to take photos in the ashram. Only ashram's photographer has the
right to shoot.
previous slide? ...... Main menu ...... Sai Baba now ...... Memorabilia ...... next slide?
Thanks for viewing.